Webinar Recap: Job fit, igniting your employee's unique skills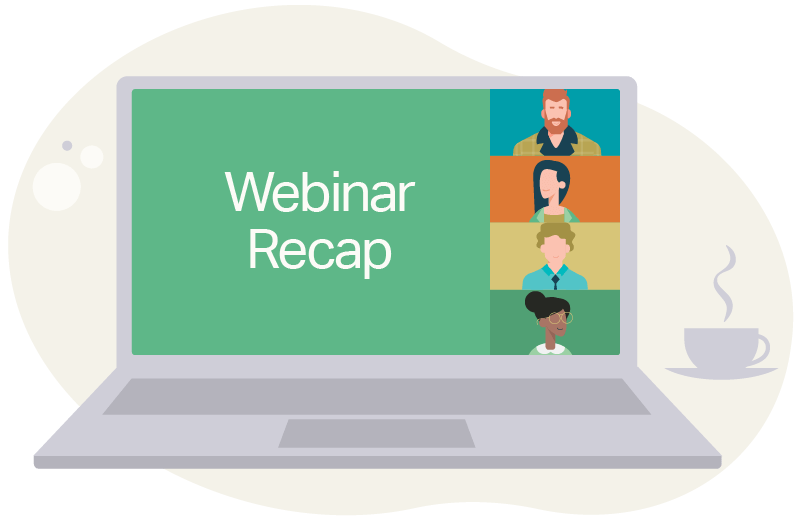 Topics covered in this article
Resumes, references, recommendations, etc., all help us understand the people we hire. But it could be time to add another dimension to the way we view talent—job fit. In this webinar we cover what it is, how it works and why it matters.
As talent professionals, we have a number of tools at our disposal when it comes to assessing, hiring and nurturing candidates and employees. Resumes, references, recommendations, performance reviews, etc., all help us understand different aspects of the people we hire. But they only paint a two-dimensional picture. What happens when this isn't enough? When someone who looks amazing on paper can't seem to perform?
It could be that it's time to add another dimension to the way we view talent—job fit. In a Human Capital Institute webinar Job Fit: Igniting Your Employees' Unique Skills to Get Things Done, we co-hosted with Lisa Hagy, manager of Wiley Client Services, we dug into this powerful concept. We explored what job fit is, why it matters and how you can apply it to your talent management strategy.
What is Job Fit?
Many talent managers have hired the "perfect" candidate only to find they aren't able to perform to their potential. On the flip side, many have seen individuals who don't have the exact right experience for the job, outperform others on the team. The difference may have everything to do with job fit.
Job fit matches an individual's unique characteristics and traits to the unique characteristics of the role and the organization. It takes into account psychometrics that measure how a person thinks and works. Metrics, that, when analyzed correctly, can be used as indicators of future success.
How Does it Work?
Psychometrics are uncovered through assessments that go beyond the standard skills inventory assessments. Through psychometrics assessments, we can gain an understanding of an individual's cognitive abilities, behavioral traits and motivational interests.
With this insight, you can build a model for success based top performers in a particular role and a profile of the talent you're considering for that same (or similar) role. You can then compare the model to the profile to answer three key questions:
Can this person do the job?
How will this person do the job?
What will this person expect to get from the job?
The answers will help you determine if they will be successful in any given role.
For example, if you build a model for an accounting role that requires strong analytical skills, you may find a candidate whose profile indicates they take a factual approach to their work will be an excellent fit. Or maybe you've built a model for an executive position and found you need an individual with high numeric and verbal abilities as well as an interest in crafting a vision.
Why Does it Matter?
Job fit impacts everything from company morale to reputation. The Harvard Business Review found employees who are well matched in their roles are 2.5 times more productive than those who aren't. A quick poll of webinar attendees confirms poor job fit can lead to more conflict, turnover, frustration from other team members, and lost productivity all around. All of which ends up costing U.S. organizations up to $550 billion per year according to Gallup.
Taking steps to ensure you're finding the best possible matches between talent and role will not only save you time and money, it can help you engage employees for the long haul.
Where Does it Fit Within Talent Strategy?
Naturally, job fit comes into play when you're hiring new talent, but the objective data you uncover as part of the job fit process can also help with onboarding, education, succession planning, manager/talent relations and team conflict. Lisa broke it down by talent phase to demonstrate just how impactful the lens of job fit can be.
Plan — Know the Job
As mentioned earlier, the psychometric data of top performers can be used to build models for each role. These models help get everyone involved in the recruitment process aligned on the types of candidates you're looking for.
Assess — Know the Person
Data-driven talent insights gathered from candidates can reduce hiring bias, shape interview questions and help hiring managers feel more confident in who they hire.
Choose — Know the Fit
Measuring what you know about the candidate against established models of success can help decrease the instance of bad hires, increase productivity and reduce time to hire.
Engage — Know Your People
The data you uncover can be used to onboard employees more quickly, help them understand their strengths and weaknesses, reduce turnover, and plot their career path within your company.
Lisa reminded everyone in attendance that hiring decisions are incredibly critical. They can impact the health of an entire organization, which becomes even more alarming when you consider the amount of chance and ambiguity involved in the process. The lens of job fit mitigates risks and gives you more clarity, improving the likelihood that you'll put the right person in the right role.
Watch the full webinar on-demand for more on how you can use job fit to optimize your talent strategy, best practices for putting it to work, and a case study exploring how one company transformed their sales team by hiring for job fit.