How we used assessments to make our hiring easier—a case study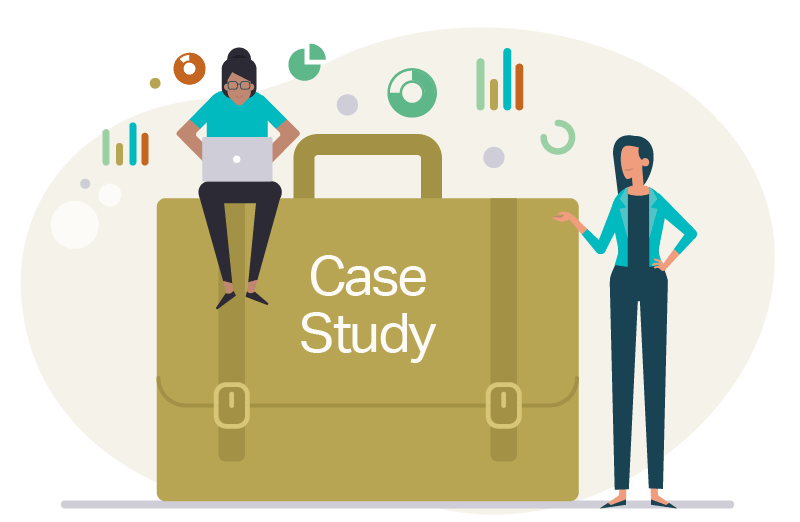 Topics covered in this article
How one company used assessments to help them find and onboard the right candidate to join their team.
Our small business was growing, and we needed to add a key staff member to assist our customers, a critical, high-touch position at our company. We had heard that assessments could make the process less subjective and reduce the chances of making a mistake, which we couldn't afford for this position. So we decided to give them a try.

Planning: Defining the job
Before we started looking for candidates, we knew we had to define what we wanted our new employee to do. So we identified what the job really was and what skills and interests we thought it required.
Next, since we chose PXT Select™ as our assessment, we picked a "performance model" that we felt most closely matched the role from the more than 170 they had in their library. In the assessment world, performance models are like snapshots of the traits most likely to predict success in a particular job.
Assessing: Understanding the person
Next we conducted phone interviews with a number of our candidates to check on qualifications and experience. We used that experience to winnow our candidates down to a top five, who we then asked to take two assessments: PXT Select and Everything DiSC Workplace®.
We decided to give both assessments because we wanted the depth of PXT Select—with its Thinking Styles, Behavioral Traits and Interests combined in one report—as well as the results from Everything DiSC Workplace, with its emphasis on behavior and personality style, to ensure a good balance with the rest of our team.
Choosing: Understanding the fit
Once our candidates completed PXT Select, we reviewed the Comprehensive Selection Report for each person. This report showed us the attributes typical of high performers in the position we wanted to fill, and how each candidate compared to it. This gave us a detailed—and eye-opening!—understanding of how well suited to the role each of our candidates was, based on their Thinking Style, Behavior Traits and Interests.
We also decided to run the PXT Select Multiple Candidates Report to see how our five finalists ranked in relation to each other. This was helpful in making sure our own biases weren't influencing our perceptions, and it helped us clearly see how each candidate had their own unique strengths—and weaknesses. It also helped us differentiate the traits that the job really required from the traits we simply preferred.
One of the most helpful parts of the whole process was something we didn't realize we were even getting with PXT Select—customized interview questions based on each candidate's unique attributes. We used these questions during our in-person interviews. They allowed us to drill down on each candidate's challenges and strengths, as well as areas where they fit or did not fit the performance model.
Ultimately, we selected our new employee based on multiple criteria: assessment results, interview performance, experience, cultural fit and references.
PXT Select gave us hard, unbiased data we used in conjunction with our other, less "scientific" evaluations to make our decision. It gave us more confidence that we were asking the right interview questions and that our final choice was the right one.
Engaging: Understanding our new employee
Now that our new hire has been on the job for a while, the manager is reviewing the PXT Select Manager - Employee Report and reflecting on ways they can work better with each other.
To use the Manager - Employee Report, which compares thinking styles and behaviors and offers customized tips to help improve working relationships, the manager also has to complete the assessment, of course. In a few months we'll review our collective PXT Select Team Report and look at the insights during our annual retreat. Each of us will receive our own report about how our traits and interests compare to the groups', and we'll discuss the top three "Points to consider."
All in all, we're more than happy that we used assessments to help give us more confidence in our search. And we're pleased that our employee really does exhibit the traits our assessments screened for. We hope they have a long and successful career with us—we're counting on it!
Editor's note: Three years later and she's still with us, making important contributions to our team.