5 trends changing the way we hire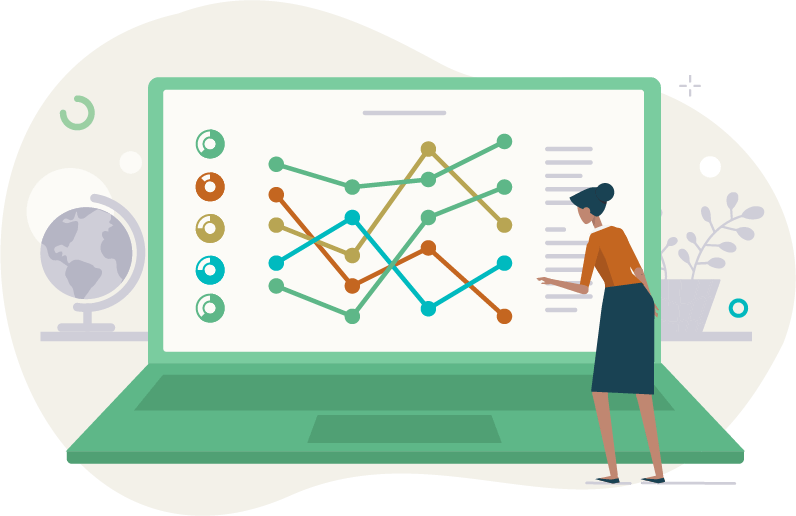 Topics covered in this article
Shifts in technology, cultural landscape and generations all impact the way we do business. They also influence the way we hire.
Some of these trends are passing ships—no one's using Friendster to recruit new talent. But some are here to stay, and for good reason. They help us hire smarter, better and for the long-haul.

Diversity and Inclusion at the Forefront
Diversity and inclusion is more than a trend. It's a must for companies operating in the 21st century. Those that invest in baking diversity into their organization, financially outperform others by as much as 35 percent with diverse individual teams outperforming their peers by 80 percent.
With numbers like this, it makes sense companies are taking a hard look at their hiring processes and finding ways to bring on more women and individuals from marginalized populations. This includes everything from implementing blind hiring tools to setting measurable diversity goals (e.g., increasing the percentage of visible minorities in leadership by 20%).

A Multigenerational Mix
Age is one of the many facets of a diverse workforce, but it's one companies often forget. Only 8 percent of CEOs factor it into their D&I initiatives. Some may think this will fix itself as baby boomers reach retirement age, but we're seeing more and more seniors put off retirement well past the age of 65. This trend means in the coming years, the 65+ workforce will grow by 61 percent. To put this in perspective, the American workforce is only expected to grow by 5.5 percent overall.
To attract and hire candidates across the generations, you should consider the language your using as you post positions and formulate interview questions, the images that represent your workforce across your recruiting materials and even how your office space is designed. All should be friendly to talent from generation z to the boomers.

Vanishing Geographical Boundaries
The trend toward remote work is quickly taking over with remote employees soon making up 50 percent of the U.S. workforce. It's a movement that will ultimately help support gender, racial, cultural and generational diversity. With a virtually endless talent pool that can design their work environment and get the flexibility they crave, companies have the opportunity to hire the exact right candidates.
With all the good, comes some adjustment. When hiring a remote worker, you need to pay special attention to key traits like communication skills, ability to self-direct their work, and comfort with metrics-based performance evaluation. Expectations should also be set early on, the candidate should understand the social sacrifice that comes with off-site employment and be prepared to advocate for their own career growth through digital channels.

The Values-Based Draw
No matter where your workforce is based, culture is still a major draw. This is no surprise. Culture has shaped the hiring conversation for years, but cultural fit goes deeper now. Candidates are seeking companies whose values align with their own. In a recent Glassdoor survey, 79 percent of respondents said they weigh a company's mission and purpose before they even apply.
Before they apply. This means you need to get out in front of potential candidates with an employer brand that showcases your company's values. Tout your impressive D&I numbers, highlight employee volunteer programs and demonstrate how your mission plays out in the real world.

Analytics Arm Decisions
Data has become a driving force throughout nearly every aspect of business. Human resources and talent acquisition is no exception. A LinkedIn Global Talent Report found that 73 percent of talent professionals rely on people analytics to improve both talent and company performance. These analytics help them evaluate recruiting channels, reduce hiring bias and predict candidate success.
There are a myriad of ways to gather this data. Start with tracking activity across the careers section of your site. What job posts are the most popular and which details are driving candidates to apply. When you're narrowing in on specific candidates, gather more information through pre-hire assessments, ask targeted questions and enter key information into your applicant tracking system. After the hire send out surveys that help you understand the candidates pre-hire experience and why they said yes, or no, to the job offer.
In the coming years, we can expect to see even more developments in the job market. Experts are predicting a recession and increases in unemployment rates. Nothing we haven't seen before, but factors that will certainly impact the workforce. By keeping a pulse on the trends and adapting our hiring practices accordingly, we can be ready to attract, hire and retain top talent in any climate.