Adding candidate(s) to a report
This example shows how to add names to the Multiple Candidates Report. The steps are similar for other reports such as the Team Report or the Manager-Employee Report.
Navigate to View > Name.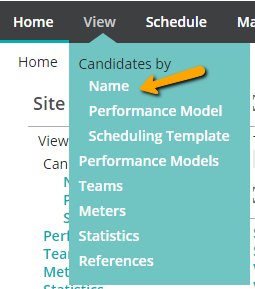 Select your candidates
Select your candidates by clicking on the checkbox in front of each person's entry.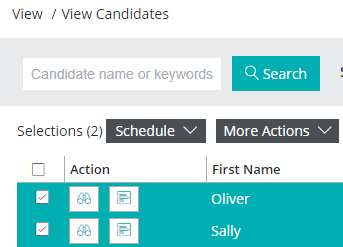 Select Report
Click on the More Actions tab and choose Candidate Reporting.
This will bring you to a page listing the candidates you've chosen and you can choose the assessment and the report you want to run. In the example below we have choosen the PXT Select assessment in English and the Multiple Candidates Report.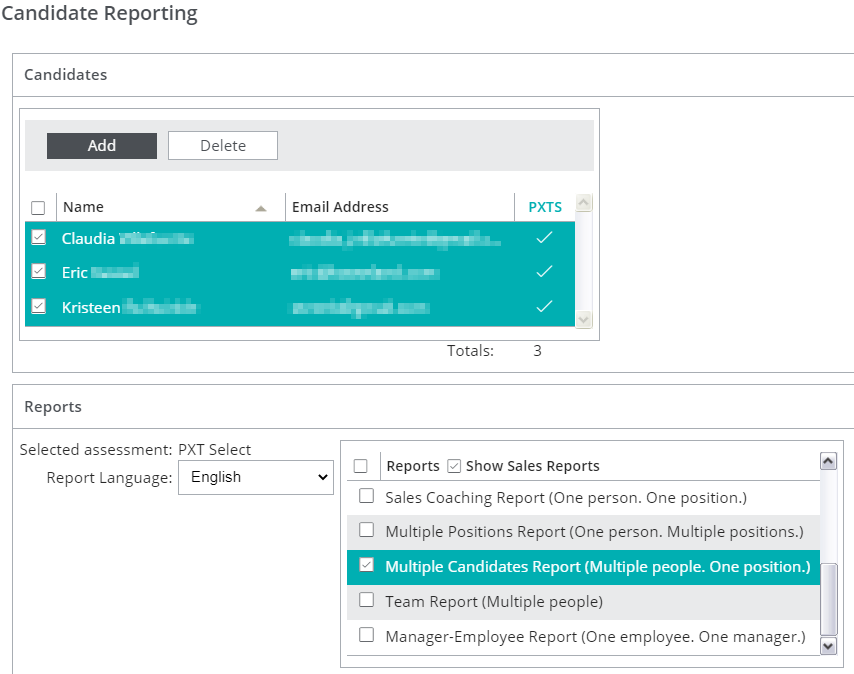 Select the Peformance Model, if required
For the Multiple Candidates Report you will need to take the additional step of choosing the appropriate Performance Model. Other reports, such as the Team Report, will not require this additional step.
Select the appropriate Performance Model.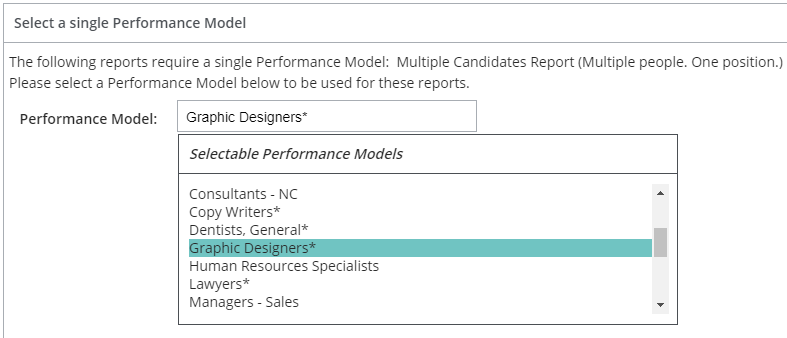 Click Continue.
Choose Delivery Options
Name your report and add a description, if desired. If you plan to run other reports for this group, check Save Team.
You can choose to email reports to all members, to selected members or to download the report yourself.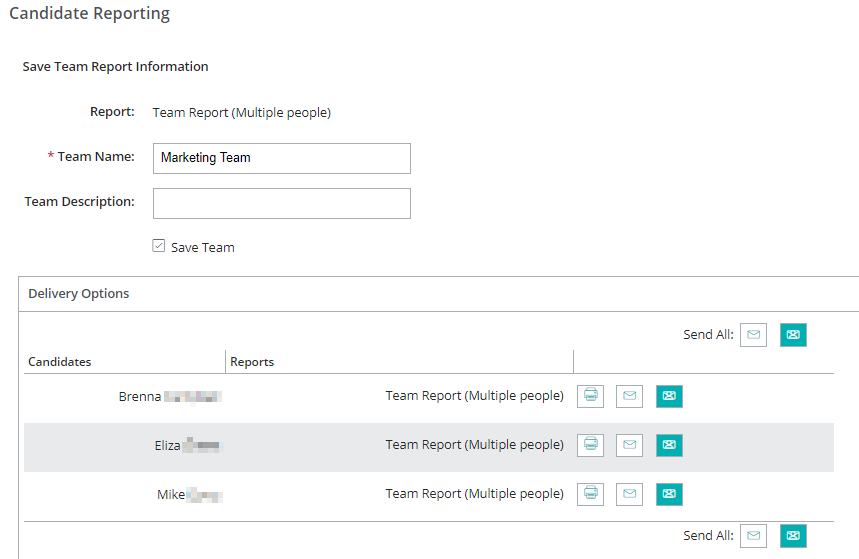 Clicking on the printer icon will download the report.

Clicking on the white envelope will send the report to a person you can specify on the confirmation screen. It will default to the administrator's name and email.

Click on the team envelope to send the report to the candidate.